R & R Hardwood Interior Design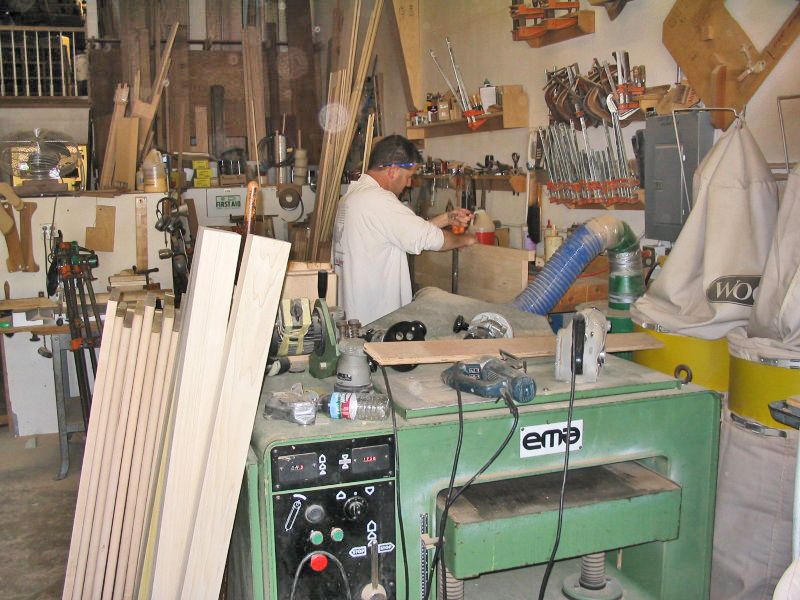 Since 1975, R & R Hardwood has provided the highest quality carpentry to clients throughout southern California. R & R Hardwood specializes in custom hardwood stairs, fireplace mantels, mouldings, Wainscot paneling, cabinets, and millwork.
In addition to design, millwork, and installation, we also offer staircase parts and accessories, including wood spindles and wood balusters. Our family-owned business is staffed with knowledgeable, experienced craftsmen with an eye for detail and over 45 years of design and carpentry experience. We serve clients in the San Gabriel valley, the greater Los Angeles area, and across southern California.
R & R Hardwood is committed to exceptional service. We will work with you and your designer to create the best design for your home, ADU, home office, and business needs. Then, we will work with your schedule and budget to build your project with a commitment to detail, beauty, and quality.
Have a project in mind? We would be happy to talk with you. Please give us a call today at (626) 633-1100
We are insured and bonded. License #420933
We have supplied custom mill work to contractors for projects at:
Getty Museum, Los Angeles, CA
Disney Concert Hall, Los Angeles, CA
Disney Studio Office, Burbank, CA
Stanford University, Palo Alto, CA
University of California, Irvine, Irvine, CA
University of California, Los Angeles, Los Angeles, CA
Patti Richards Design, HGTV Designers Challenge
Priscilla Presley's Home, Los Angeles, CA
R & R Hardwood is located at 1009 W. Foothill Blvd in the City of Azusa, just north of the Foothill Freeway (I 210) between Irwindale Ave. and Vernon Ave.
We had Dennis design our staircase to replace the original one which was getting rather old (built in 1988). We wanted some of the walls that were running along the side of our staircase removed to open up the area. Dennis and Kevin had no problem in doing so. We had our new staircase designed in Maple wood (treads, risers and landing) along with rod iron, Maple wood newels, skirts and a beautiful continuous railing riding over the top. My wife and I knew it would turn out great but it exceeded our expectations. R & R Hardwood (Dennis & Kevin) make a great team.Their attention to detail in every facet from the design to the install is what made our staircase the focal point of our fully remodeled home but their professionalism and friendliness made working with them a complete pleasure. Please do not hesitate on bringing them out to your home for an estimate. Their work is second to none. We recommend them highly.
Dennis and Kevin were fantastic. Highly highly recommend! I contacted multiple companies to put in railing on our new stairs during our remodel and actually couldn't find anyone for a reasonable rate who specialized in railing and was knowledgeable. My dad actually found R and R Hardwood after some online research and after the first conversation with Dennis I was so happy we didn't pay 3 times as much for someone who didn't know what they were doing. I wasn't sure if they would service my area (Redondo Beach) at first but they go everywhere in LA. Super friendly guys, efficient and quality work and we love it. Highly recommend giving them a call and hiring them!
R & R Hardwood has been taking care of my woodworking needs for over 15 years. They have built cabinets, done baseboards, and chair rails for my dental office, WhittierDentalOffice.com with precision and beauty. 6 years ago R&R Hardwood installed over 2,000 square feet of flooring and a mahogany staircase for my home. They did an incredible job that really enhanced the beauty of our home. Recently R&R Hardwood's Dennis and Kevin did an amazing job helping me installing cabinets and quartzite resin countertops with sinks for two bathroom remodels. We have received so many compliments on the two bathrooms. R&R Hardwood is a certified Meganite countertop (think Corian) installer. I had a cracked Swanstone shower pan that was installed by our plumber and the invisible crack wasn't discoverd until after installation of the shower lathe and concete. Together we figured out a way to repair the shower pan sidewall thru the outside hallway wall with Meganite that made the shower pan stronger than the original. This fast thinking on R&R Hardwood's part allowed a safe and sure repair without having to rip out the shower pan and all the tile preparation for the shower. Kudos to you R&R Hardwood. I appreciate knowing you and have recommended you to many of my patients and friends.
Dennis is amazing! Trustworthy, reliable and tells it like it is. Beautiful custom crown molding and bookshelves turned out great! Would highly recommend and will definitely be using him for future projects around our house.
Dennis and Jody did a wonderful job.  I had the kind of open staircase that was popular in the 1970s, with carpet around each rung of the staircase.  It looked dated and awful. Everyone who sees it cannot believe the difference.  Excellent job, very nice people to work with.