Wainscot Paneling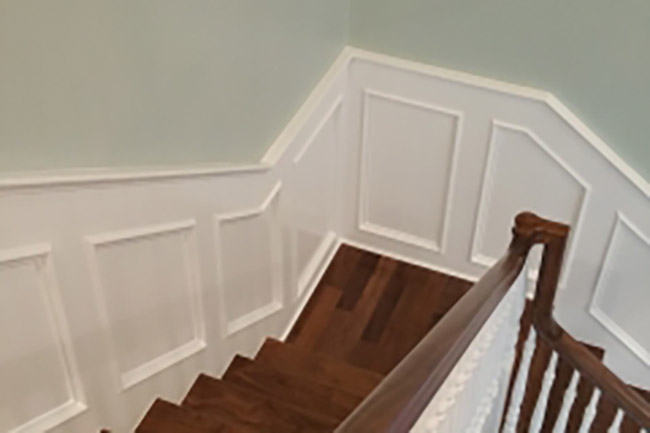 Wainscot paneling can contribute to the beauty and style to your house. Many people view wainscot paneling as a way to make a home and office more cozy and rustic. These panels typically measure three to four feet high, though we offer full wall paneling options too. Panels can be recessed and raised on the wall. Other patterns include bead board, shiplap, and tongue and groove.
There are numerous wainscot panel styles, designs and combinations to suit your taste and goals. R & R Hardwood can work with you or your design team to select the best wainscot paneling for your rooms.
We can also assist in the selection of the materials. There are a wide range of materials available for your wainscot panels—from white and red oak and cherry to maple woods. The panels can be stained or painted, depending on the desired effect you want for your room.
R & R Hardwood provides wainscot panel installation services. From wall and surface preparation to expert layout, we will measure, cut, and install your new wainscot panels. We will integrate the mouldings and baseboards to ensure an exceptional fit and look. The end result will be beautiful walls that enhance and enrich your rooms and living and work spaces.
Interested in professionally designed and installed wainscot paneling? Check out a sample of our work in our gallery. Or just give us call to set up an appointment today.