If it's removing an old iron railing or new construction R & R Hardwood, Inc. can install your wood handrails, newel posts, stair treads, and balusters on most straight or radius stair case designs.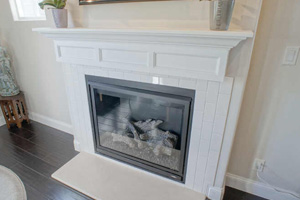 Our mantels are designed by you, with the help of an expert staff member to fit your specific requirements. This allows our installers to give you a custom look and fit and not a one mantel fits all look.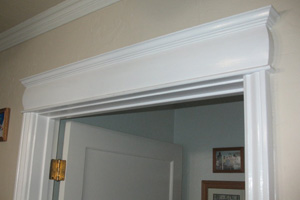 Mouldings be it paint grade or stain grade can create a look of beauty when used correctly. Let us install your base, casing, chairrail, or crown moulding to make that special look come true.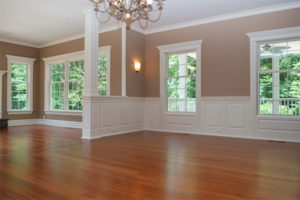 Wainscot paneling is paneling that measures 36″ to 42″ high off the floor and is capped with a chair rail molding. R & R Hardwood, Inc. can design and install a variety of styles. If can be either paint grade or stain grade material.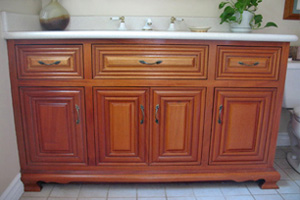 Can't find that odd cabinet to match the rest of your kitchen or den. Don't worry our shop can create that hard to find cabinet and our installers will make it look like it was always there.